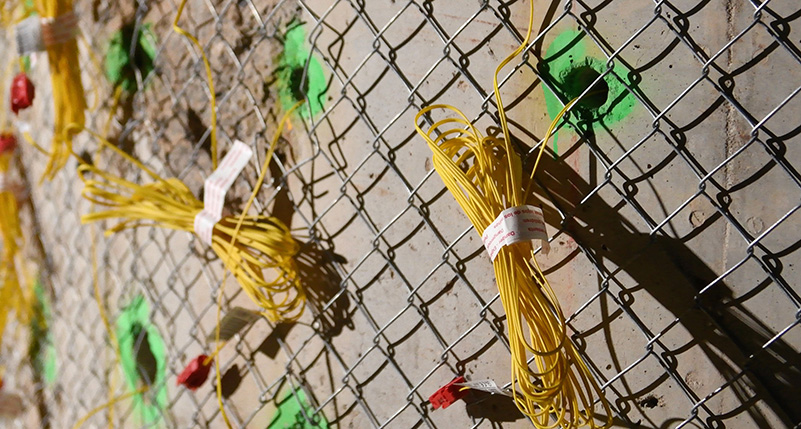 Accreditation & Licenses
Licenses
We operate in high risk environments across multiple and complex legislative or regulatory frameworks so it is imperative we maintain the relevant corporate and individual licences to complete our work safely and to the standards of quality our clients and communities expect.
FSC Accreditation

Established in 2005, the Federal Safety Commissioner (FSC) works with industry and government stakeholders towards achieving the highest possible occupational or workforce health and safety (WHS) standards on Australian building and construction projects.
As a subsidiary of Delta Group, CMA Contracting is certified under the Australian Government Building & Construction WHS Accreditation Scheme – Accreditation Number 0175 – and has satisfied rigorous criteria to achieve FSC approval to enter into Head Contracts for work that is directly and indirectly funded by the Australian Government.
In accordance with the Scheme and our FSC Accreditation, CMA Contracting operates in compliance with the Fair Work (Building Industry – Accreditation Scheme) Regulation 2016.

Triple Certified Management Systems

As a subsidiary of Delta Group, CMA employs a custom-designed (and triple certified) Integrated Management System – Delta Way – that has been proven over thousands of projects in high risk environments, allowing us to continuously improve our practices and to build upon our reputation as best-in-class.
CMA also employs the Delta Way Project Management System which involves rigorous project document controls and safe work methods that are enforced by the Project Manager, Site Supervisors and Foremen, site OHS/WHS personnel and Senior Management.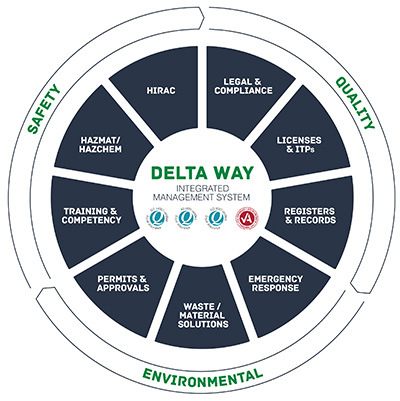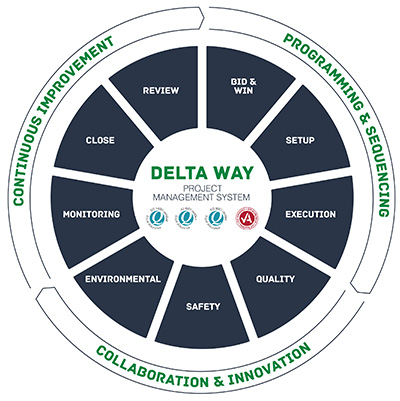 Delta Way is a custom designed cloud based management system that captures and shares commercial IP from project sites across Australia. As a result, CMA has unrivalled capabilities to analyse key performance data from past and current projects – and to facilitate the transfer of technical knowledge to value engineer site specific industrial work programmes.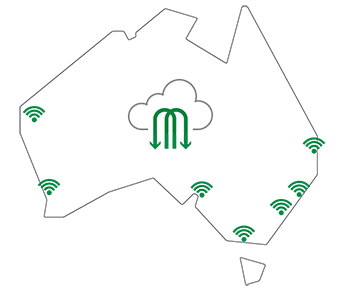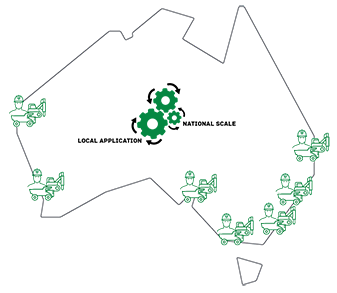 Delta Way optimises our capacity to mobilise our people and plant anywhere in Australia – metro, regional, remote or marine. As a subsidiary of Delta Group, CMA can draw upon extensive resources – including more than 750 qualified and trained staff as well as a fleet of 900+ specialist plant and equipment. We can deploy, recruit and develop highly specialised and site specific skills to deliver our projects on time, on budget and without incident.