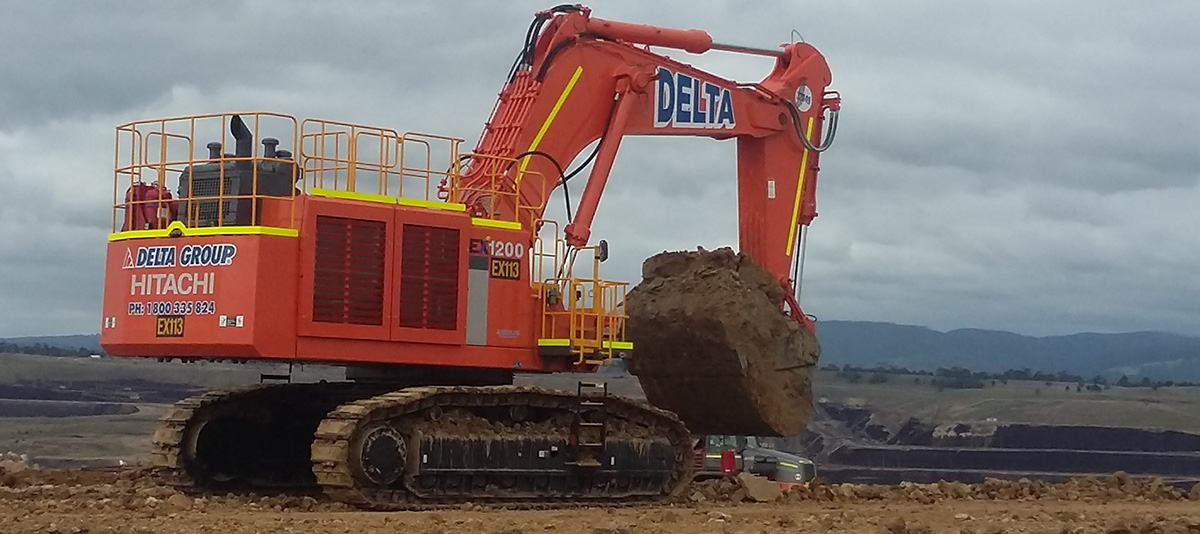 Civil Construction
As a Delta Group subsidiary, CMA Contracting can draw upon unparalleled civil construction capabilities for complex, large scale industrial projects. We have the proven capacity to value engineer concurrent and/or consecutive work programmes involving multiple disciplines. In turn, our clients benefit from accelerated programme design and delivery, continuity of works and single source contact with key project and site personnel.
No other contractor has the capability to synchronise our people and plant to meet the demands of light and heavy industrial projects in any location – metro, regional, remote or marine. With Australia's largest privately owned fleet of specialised plant and equipment at our disposal, CMA Contracting has the capacity to integrate end-to-end civil contracting services.
Excavation
Bulk and detailed earthworks, including unique explosive/blasting methodologies, site clearing, lay-down area preparation, bulk cut to fill, mobile contract crushing and screening, shoring, ramps, batters and/or benches, as well as setdowns, pad and strip footings, and pile caps.
Retention
Design and certification of temporary and/or permanent retaining structures, including piled, shotcrete, in-situ, and earth reinforced retaining structures – anchored, cantilevered, piling or gravity walls. Temporary and/or permanent retaining techniques – anchors, soil nails and vertical rock cut.
Ground Improvement
Ground and soil mass engineering techniques, including ground stabilisation, soil mixing and pressure grouting, rock wedge stabilisation, platforms and hardstands, and dewatering.
Site Remediation & Rehabilitation
Full site remediation and rehabilitation, including excavation and removal, containment cell construction, compaction, bioremediation and landfarming, in-situ stabilisation, chemical treatment and stabilisation, capping, trenching and cover barriers, revegetation, backfilling, contouring, drainage, and membrane vapour barrier installation.
Site (Camp) Infrastructure
Excavation and installation of all underground site infrastructure, including communications, stormwater and sewer, hydraulics, fire mains, potable water, and electrical. Civil pavements and above-ground infrastructure, including roads and carparks, kerbs, line marking, bollards and signage, as well as the excavation and construction of drains, swales, detention ponds, dam wall lifts and wetlands.
Site (Camp) Landscaping
High end specification for hard and soft landscaping design and construction, including cultivation, topsoil, seeding and planting (including hydro-seeding), irrigation, drainage, water features, fencing, pavements and/or boardwalks, furniture and playgrounds, ovals and sport-courts, and lighting.
Marine
Highly specialist capabilities to deliver civil construction services in or above the water, including installation and removal of piling, pipeline trenching, widening and dredging of ports, waterways and shipping channels, river sediment remediation, and breakwater construction.