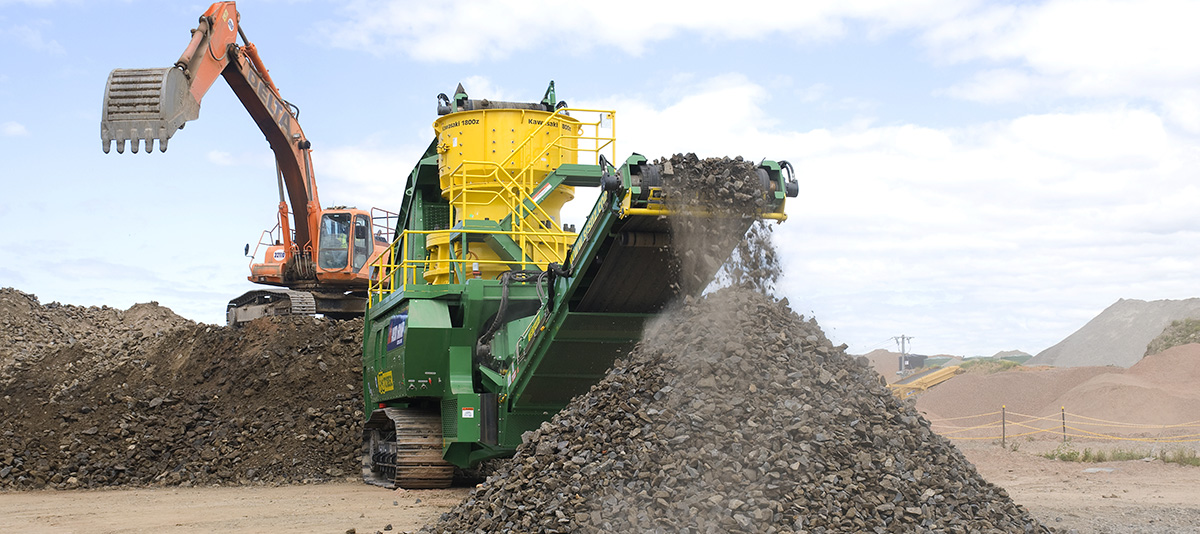 Asset Recovery, Salvage & Recycling
As a subsidiary of Delta Group, CMA Contracting diverts millions of tonnes of waste from landfill each year, with more than 95% of all construction and demolition (C&D) waste recycled and reused as 21st century building materials.
We take great pride and care in developing safe, reliable and flexible waste management solutions that help our clients achieve their sustainability aims as well as to fulfil their environmental responsibilities.
Asset Recovery & Salvage
Total and/or partial deconstruction and dismantling of large scale, multi-faceted industrial plant and facilities, involving:
Live operating plant and facilities within close proximity or adjacent to designated work areas.
Reverse engineered modelling and triple certified quality, safety and environmental management systems.
Detailed programming and management of elevated work procedures – rope access, scaffolding, craneage, rigging and (heavy) lifting sequences.
Recovery, reuse and/or resale of plant, process equipment and scrap materials.
Chain of custody logistical management – packaging and transport/shipping of assets for reconstruction.
Mobile Crushing & Screening
CMA Contracting can design and deliver turnkey crushing and processing solutions according to site, project and client specific requirements, including Green Star accredited materials tracking and reporting systems and a fleet of licensed transport vehicles. We have extensive mobile crushing and screening capability and experience involving a range of construction materials:
Shot Rock: Basalt, Hornfels, Granite
Excavation Rock: Basalt, Brighton Group, Sandstone
Demolition Waste: Reinforced Concrete, Brick, Asphalt
Civil Waste: Excavation Rock, Concrete Waste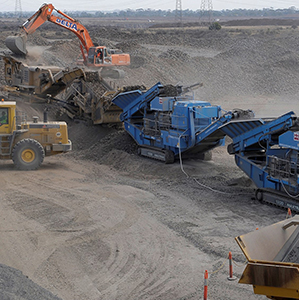 CMA Contracting offers a complete range of hard rock and recycled materials – concrete, brick, asphalt etc – crushing and processing solutions, with production capacities of up to 750t per hour. We maintain a fleet of highly specialised, late model plant and equipment that give us the capability to meet a wide variety of client needs and project requirements.
We regularly achieve 85% utilisation for our clients and maintain excellent supply-side relationships to access highly specialised materials and equipment to maximise production capacities and efficiencies:
Manganese Profiles
Conveyor Belts
Rollers
Wear Parts
All crushing and screening operations are designed to produce high quality materials for site specific reuse and/or resale.
Pug Mill
Our Mobile Pug Mill has a production capacity of 400t/hr and supports a variety of project requirements, including:
Blending
Wet Mixing
Cement Treated Material
Two 25t feed bins connect to the Pug Mill for Wheel Loader access, with variable speed feed belts providing accurate product blending.
Operation of the Pug Mill can be remote, including discharge to a mobile radial stacker to maximise efficiencies.