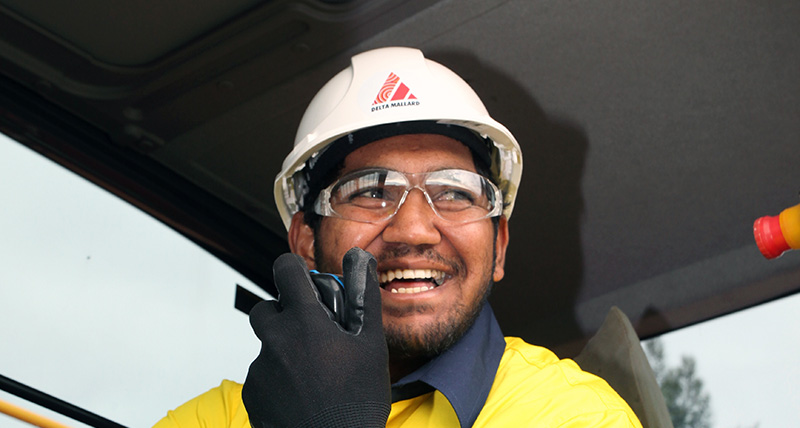 Indigenous Engagement
We recognise and value Indigenous Australian cultural knowledge as a significant contributor to our operational capacity and we acknowledge the skills and experience which Aboriginal Australians can bring to our organisation.
Where possible, we provide employment and skills development to Aboriginal and Torres Strait Islander people.
We are committed to fostering equality by including structures and practices that remove any barriers to Indigenous engagement, employment and professional development, or which eliminate any direct and indirect discrimination in our workplace.

Delta Mallard
Our commitment to a practical Indigenous Engagement Strategy led to an agreement between Delta Group and 100% Aboriginal owned Mallard Contracting to create Delta Mallard in 2015.
Since it was established in 2011, Mallard Contracting has been focused on developing the skills of Aboriginal youth through the provision of turnkey solutions to clients across the mining and resources sector.
Today, Delta Mallard specialises in facilities management, electrical, hydraulic and mechanical services installations and disconnections, camp construction and decommissioning and civil construction. Aboriginal youth have more opportunities to secure long term employment through apprenticeships as well as through Delta Group and CMA Contracting services.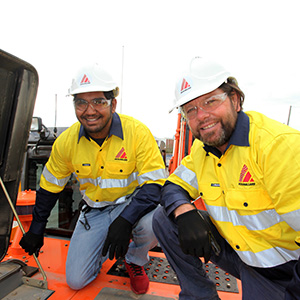 In turn, Delta Group and CMA Contracting have been able to learn and apply valuable cultural insights as well as offering Indigenous workers greater scope for developing their individual career pathways. In this context, the Delta Mallard joint venture has been fundamental in developing our three-pillar strategy for Indigenous engagement.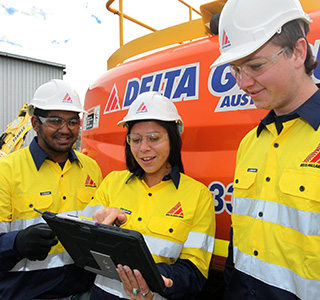 Cultural Awareness
We recognise that developing the skills and knowledge of our staff and sub-contractors is part of building strong relationships with Aboriginal communities. We aim to establish a work environment that is welcoming, respectful and understanding of Indigenous people and culture.
Meaningful Community Engagement
Indigenous businesses know the customs, environment and needs of their communities better than anyone else. We will strive to build positive and meaningful relationships with Indigenous communities wherever we operate.
Proactive Business Development
We will help develop the capability of Indigenous owned suppliers by providing support to enhance their economic prospects and sharing policies and procedures for best practice integrated management systems and behavioural safety programs.